Your Sleepy AVON Lady to the RESCUE!
http://www.youravon.com/rachelrussell
Hey all! I am Rachel Russell AKA Rachel Nesmith and Your Sleepy AVON Lady. I am married to Kenneth Russell, whom I've know for 10yrs. now. I suffer daily with severe Narcolepsy with Cataplexy, Fibromyalgia, Rheumatoid Arthritis and Chronic Lyme's Disease. I do my best to spread disablity awarness and be the best AVON Lady ever!

Hi, I'm Rachel and though diagnosed with Fibromyalgia in 2005, have suffered it's symptoms for 7+ years now. I have suffered with severe Narcolepsy (all the major symptoms) for 5yrs now. Fibro leaves me in severe pain most every day, my calves just won't stop. The fatigue, dizziness, and brain fog really bother me. I have nearly every symptom of FMS. Combined with the Narcolepsy, my life has been swept from beneath me. I can't work or drive anymore, and it's hard to to fight thoughts of suicide, because all I want is to escape my prision; my body.

I am a housewife with the life debilitating sleeping disorder Narcolepsy. I have the full tetrad of symptoms: Excessive Daytime Sleepiness, Cataplexy, Sleep Paralysis, and Hypnogic Hallucianations. I can not drive and have been unable to work, thus far. I often get severely depressed and lonely due to the chonic confinement in our apartment. I dislike pettiness, discrimination, fake/arrogant superficial people and people who ignore those in need.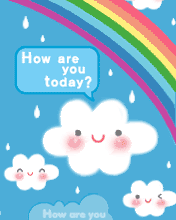 It is a p******* to have so many nice pals on this site who really can relate! If you go to http://www.youravon.com/rachelrussell and shop, I will get credit for your order! Please enter FSANY to get Free Shipping and choose Direct Delivery. I can send you Free samples anytime, as well as any special books/etc. Thank you so very much, and I am blessed to know you, Rachel

Save Big with Sleepy AVON!
DO WHAT I DO!YES! YOU CAN! I CAN SIGN YOU UP TO SELL AVON FOR $10! http://www.youravon.com/rachelrussell
DO WHAT I DO!YES! YOU CAN! I CAN SIGN YOU UP TO SELL AVON FOR $10!
http://www.youravon.com/rachelrussell